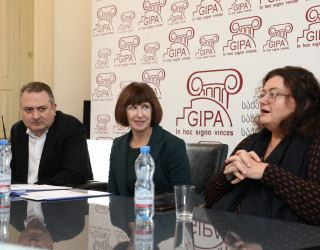 On December 14, Ms. Elizabeth Rood, Charge d'affairs of the United States to Georgia, met with students of the Georgian Institute of Public Affairs (GIPA).
During the meeting, Ms. Rood discussed specific components of the US-Georgia partnership, the current domestic political situation in Georgia, as well as recent developments between Iran and the United States.
The meeting was moderated by Mr. Tengiz Pkhaladze, Head of Political Science Undergraduate Program at GIPA.