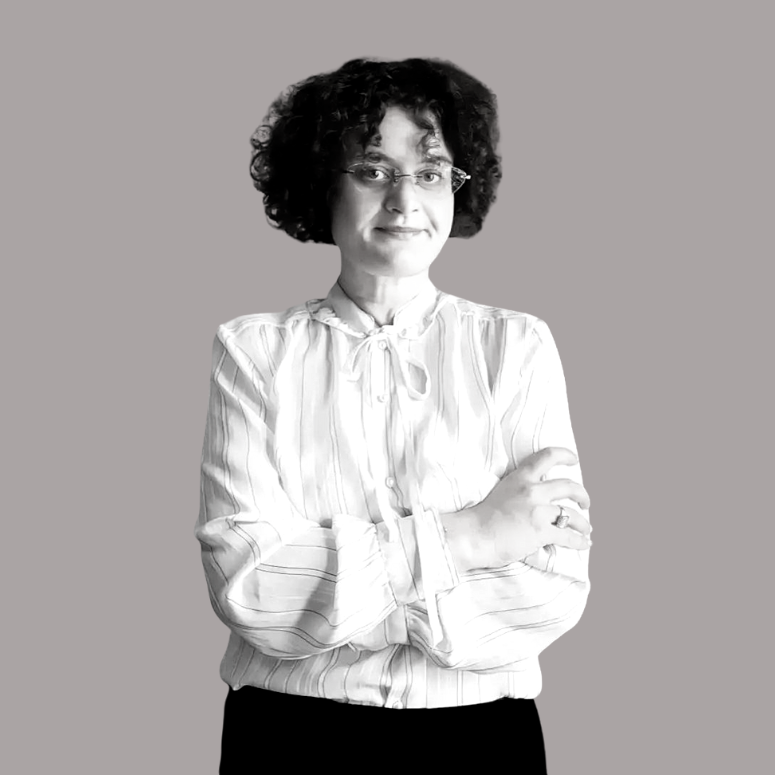 Ketevan Rukhadze
Student Coordinator of Vocational Program in Health Safety and Environmental Technologies /Regional Development Coordinator/Professional Teacher
PhD student in public administration with a master's degree in veterinary medicine. Certified General Manager. Has 11 years of continuous work experience in project coordination and management. The main areas of activity are: agriculture, animal health and rural development. Teaches and promotes One Health initiatives, environmental conservation approaches and entrepreneurial activities in GIPA's Department of Rural Development and Vocational Education (DRDVE). Has experience in planning, designing and analyzing results of applied research. In different years, she worked in the following regions of Georgia: Kakheti, Samtskhe-Javakheti, Kvemo Kartli, Shida Kartli, Imereti, Samegrelo-Zemo Svaneti and the Autonomous Republic of Adjara. She is a participant of many exchange, study visits and a holder of scholarships, both at the local and international level. Currently, in DRDVE she holds the positions of student coordinator, regional development coordinator and professional teacher of the Vocational Program in Health Safety and Environmental Technologies.
Courses:
Entrepreneurship
Social entrepreneurship
Regional (rural) development
Research and Publications:
Projects:
2021-present Project Coordinator - a project funded by the US Embassy - Mainstreaming Gender Balance and Equal Opportunities in the Regional TVET Institutions.
2018-2020 Project Financial Manager – EU/BSB funded project- Promoting Modern Traiding Opportunities in Agriculture through Creation of the innovative Online Platform- AgroNet
2016-2021

Project Coordinator- EU funded project- Promoting a New Rural Development Approach in Akhalkalaki project, ENPARD II

.
2015-2017 Project Coordinator- EU funded project- EU funded project- Empowering Modern Research Practices of the Regional Agriculture-Related Institutions, ENPARD I
2015-2016 Expert Veterinarian- UNDP funded project- Introduction of veterinary services for Tush shepherds.
2012-2017 Veterinary Officer- USDA funded Animal Health program in Georgia.
2012-2013 Research Assistant- FAO funded project- Sectoral study of pig farming.
Research interests:
Workplace Safety and Health Hazards of Animal Health Workers in Georgia. Rural development. One Health. Entrepreneurship.