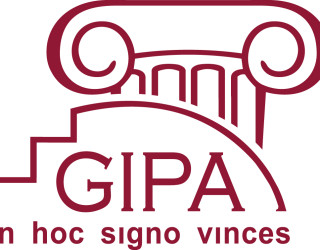 Migration and Higher Education – Building Skills and Capacity
In the years 2012-2016, School of Law and Politics of GIPA was involved in the project "Migration and Higher Education – Building Skills and Capacity" (517002 – UNIMIG), funded by the European Commission (TEMPUS program).
The aim of the project was to transfer skills and enhance competences in the interdisciplinary field of migration studies in the European Neighbourhood Partnership Instrument East region, specifically Armenia, Azerbaijan and Georgia by developing a basic curriculum in Migration Studies with a regional dimension in line with the Bologna requirements and implementing two years master programs at six universities in Armenia (Yerevan State University and Russian-Armenian University), Azerbaijan (Khazar University and Qafqaz University) and Georgia (Ivane Javakhishvili Tbilisi State University and Georgian Institute of Public Affairs).
Project established three national Migration Competence Centres (MCCs), and the Regional Online Platform to support master students through providing relevant literature and data for research purposes; and to setup of an e-Learning component. Besides, the platform is widely used to disseminate the curriculum and all publications, statistical data etc. produced by the Migration Competence Centres and make all materials accessible to a wider public (especially to migration officials journalists, researchers, public institutions, civil society).
Project consortcium included 10 universities and 4 organizations working through migration issues. Within the framework of this project were conducted different workshops, conferences, learning visits in the following universities:
Alikante university (Spain)
Oldenburg University (Germany)
Gratz University (Austria)
Erevan University (Azerbaijan)
Activities implemented through the project could be found on the project website: http://www.unimig.tsu.edu.ge/
Promoting Migration Studies in Higher Education
The project – "Promoting Migration Studies in Higher Education" (573554 - PROMIG) is based on the already well established good practice of consortium member institutions working together in prior EC funded project under TEMPUS Programme (517002 - UNIMIG),
Since TEMPUS project has turned into a successful accomplishment consortium member institutions decided to expand geographical area of their activities and bring gained experience as well as good practice of making positive changes on the level of internationalization of higher educational institutions and building capacities in Afghanistan for Kabul and Tabesh Universities. In so doing consortium will - enhance curriculum development, deepen international relations capacity, improve the quality of education and teaching These goals and aims will be in full compliance with the regional and national priorities being defined as such for partner country institutions.
Migration competence centre was launched in 2017 in Kabul and promotes cooperation between academic scientific and public sectors.
Within the framework of the project were held workshops for professors, public lectures by invited guest speakers from European universities and conferences.
For promoting academic discussion and migration issues, Intercultural Forum for students from Afghanistan, Armenia, Azerbaijan, Georgia was established in the summer of 2018. Representatives from relevant EU countries and students participating met in Georgia in the format of Summer school and discussed primary reasons for motivating migration processes worldwide. This forum serves as a platform for future annual Summer School on migration issues.
Information about project activities is placed on project website: http://promig.tsu.ge/home