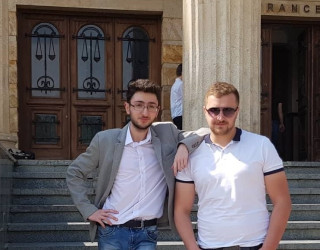 Third grade students of School of Law and Politics, Giorgi Tomaradze and Robinzon Oniashvili were engaged in real administrative lawsuit, by their professor Nino Gogelashvili, the students defended plaintiff's interests.
The first independent trial for students took place on June 25, in Tbilisi City Court which ended with our students' victory. Their success is very encouraging, because with the help of young lawyers,' family with many children survived from losing the only source of income, the car, which was groundlessly seized and intended to sell through public auction.
GIPA congratulates its students winning the first trial and wishes successful career in the future.