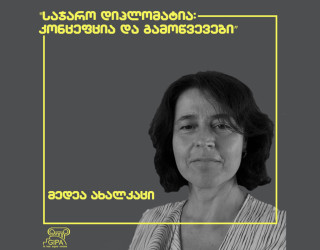 GIPA's Public Administration MA Program hosted a public lecture by Medea Akhalkatsi on Friday, June 12th. The topic of the lecture was "Public Diplomacy – Conceptions and Challenges".
Medea was a Press Secretary of the President of Georgia in 2004-2005 years.
In 2007-2009, she was a Chief of Public Relations Issues at UNESCO Central Office in the USA.
In 2014-15 years, Medea was a Dean of School of Governance at GIPA.