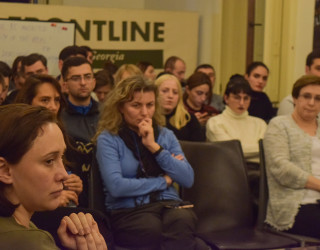 Nowadays, in Georgia Happened Several current issues which attracted less attention than expected. The main thing is that Universities were involved in discussing the topics which are so important for society.
Since November, there were some discussions about the Health Policy, specially after activating 520 resolutions by government. Continuation of the discussion on this topic was held at Georgian Institute of Public Affairs (GIPA).
Participants were Akaki Zoidze - Former Chair of the Health Committee at Georgian Parliament, Sopho Lebanidze – Head of Pharmacy company "PSP", Health experts and Professors Lela Serebriakova, Nino Kiknadze and Mamuka Makhatadze. The meeting was Moderated by Vano Tertsvadze, Professor of GIPA.