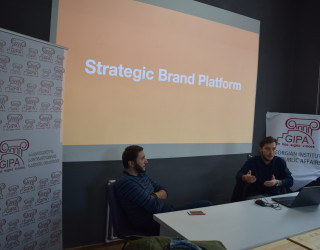 Brand Manager at " Bank of Georgia's ", Solo Tsitsuashvili and Lado Malazonia, Strategist at "JWT METRO" met "Caucasus School of Journalism and Media Management" & "School of Government" Students.
At the meeting, Speakers Talked about "Bank of Georgia's" new social campaign "never stop". Our Guests mostly discussed brand platfomr, itself, and it's current communication strategy.
Event was orginized by BBA Students !