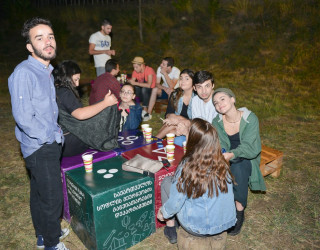 On July 20, 2018, a certified course in risk assessment was held at Heidelberg Cement Georgia in Rustavi.
On September 16, 2018, Welcome Party 2018 was held at Tbilisi Open Air Museum of Ethnography. Held in an informal setting, the event accompained by the music from GIPA`s students – Guka Gurgenidze B2B GT.
Special thanks to Vake Meat Products and Slushy.