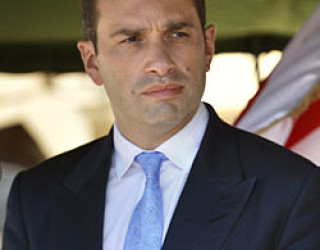 On Wednesday, March 18, at 4 P.M. GIPA students will meet invited guest – Politician and Diplomat, Chairman of the party Free Democrats Irakli Alasania at the Frontline club.
Main topic of the meeting: " Our European Choice"
Irakli Alasania – Chairman of the Government of the Autonomous Republic of Abkhazia 2004-2006. From September 11, 2006 until December 4, 2008 he was Georgia's permanent representative to the United Nations, at the same time he was President's personal representative in Georgian – Abkhazia negotiations. He also served as a Minister of Defense from October 24, 2012 to November 4, 2014. On November 8, 2014 Irakli Alasania was selected as a Chairman of the political union for citizens Free Democrats.
Address: Frontline Club Georgia – 62 LadoAsatiani Street.