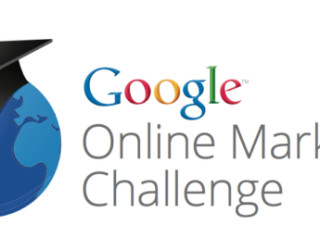 On November 25, we invite you on Presentation of competition, organized by Google. On the meeting there will be discussed Google competition's terms and participation opportunities for Georgian students.
Beginning:
18:00
Address:
Frontline Club Georgia
Lado Asatiani st. # 62
https://www.facebook.com/events/625152397594495/?ref_dashboard_filter=upcoming
Google Online Marketing Challenge represents a unique opportunity for students. In this competition the students will be able, without any cost to make online marketing campaign using Google AdWords and Google+.
The last 7 years, more than 80,000 students and their professors took part in this competition. The participants are representatives of the world's nearly 100 countries.
Competition participants are given 250$ by Google as AdWords advertising budget. During three weeks of competition, students must develop and maintain online advertising campaign for a business or nonprofit organization. The most successful online communication campaigns are awarded various prizes, the winner groups will have opportunity to visit Google offices.
Competition team should consist of three to six undergraduate or graduate-level students. For more information visit this link: http://www.google.com/onlinechallenge/