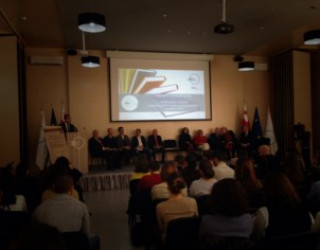 The memorandum of cooperation was signed between the director of high school of justice Lash Maglaferidze and Georgia's Institute of Public Affairs, GIPA at the house of Justice, on November 6 in the.
According to the memorandum, the school will provide a public (free) lectures at the Faculty of Law, for Law School students. The priority will be topics that are initiated by universities and communities with special emphasis on practical training.
According to the memorandum, the two sides also agreed to implement joint studying events on topics which they will agree on in advance.