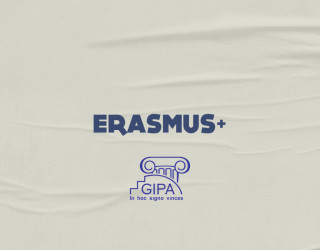 Erasmus+ Programmes for 2023 Fall Semester
GIPA's International Relations and Development Department is announcing an internal call for selection of students for participation in Erasmus+ mobilities in the following universities:
Eligible groups of students for the top-up "fewer opportunities".
Within the Erasmus+ projects, subject to the availability of the approved budget, some universities can also support GIPA students with fewer opportunities. A student with fewer opportunities receives an extra 250 EUR per month and must provide documentation that one of the following applies to him/her:
Has disabilities / Chronic illness with additional financial needs abroad
Has a child/children and travels abroad with them
Has a weaker socio-economic status
The call is open only for students with outstanding academic achievement (GPA no less than 3.0);
The deadline for submission of application documents is 6 March, 2023
In case of additional questions, please, feel free to contact us through email: n.bakradze@gipa.ge or phone: 577 57 75 11

Incomplete and late applications will not be considered!