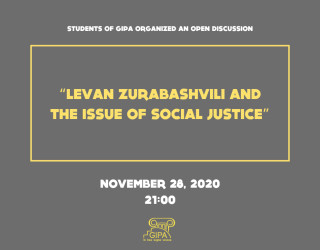 Students of different faculties at GIPA, organized an open discussion around the topic: "Levan Zurabashvili and The Issue of Social Justice".
Recently, Levan Zurabashvili was accused by the Prosecutor's Office of Georgia for picking up hostages at private microfinance organization. However, defense side stated that the act was a kind of protest against the existing acute social problems.
Furthermore, students discussed current economic and social problems and expressed their views for possible solutions.