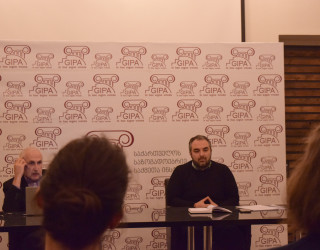 On January 31,
GIPA's School of Government
hosted a discussion on "Hydroelectric Stations Policy- Investments, Energy Independence or Ecological Disaster?"
Invited Guests were- Davit Chipashvili- Economist, representative of "Green Alternative" NGO and Murman Margvelashvili- Energy expert, founder of Analytical Center "World Experience for Georgia" (WEG).
In addition, active participants in the discussion were students of Environmental Management and Policy Masters program and other stakeholders.