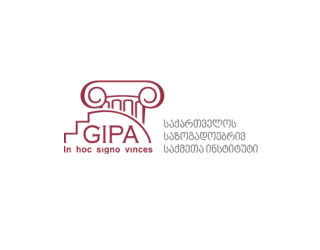 INTERNAL CALL FOR OUTGOING TEACHING STAFF MOBILITY FROM GIPA TO VEVU
Georgian Institute of Public Affairs, the project partner from partner country Georgia, (GIPA) -SENDING HEI, announces the Internal Call for Applications for selectin two teaching staff and awarding financial supports for individual staff mobility, which objective is teaching at the College of Applied Sciences "Lavoslav Ružička" in Vukovar, (VEVU) HR VUKOVAR01 (further in the text: Host HEI) in Croatia. All incoming activities supported within this call are coordinated and administered by GIPA and VEVU.
PURPOSE OF THE CALL
Mobility activities within the Internal Call refer to:
Teaching periods: this activity allows HEI teaching staff at GIPA (a partner HEI) to teach at the (host HEI) College of Applied Sciences "Lavoslav Ružička" in Vukovar, Croatia.
A teaching activity has to comprise a minimum of 8 hours of teaching per week (or any shorter period of stay). If the mobility lasts longer than one week, the minimum number of teaching hours for an incomplete week should be proportional to the duration of that week.
Individual staff mobilities are to be realized according to the Teaching Plan and Staff Mobility Agreement that will be agreed with the host institution.
ELIGIBLE PERIOD for realization of mobility for STAFF approved within this call is:
Upon completed selection process (may 2019) until July 15, 2020.
FINANCIAL SUPPORTS
Within this project call, staff can spend a teaching period at Host HEI in duration of 5 day, with financial support awarded from the project budget. The grant for staff will provide funding for maximum two additional day of travel. Once started, the mobility activity cannot be interrupted.
The referential amounts awarded as a mobility grant to each selected participant are consisting of daily allowance (per diem -140 EUR) for staff, and of travel cost 360 euros in return direction per participant, calculated by the tool Distance Calculator | Erasmus+ - European Commission defined according to distance band from the place of official seat of the sending HEI to the place of official seat of the Host HEI.
APPLICATION PROCESS
All application documents shall be typed (not hand-written), except for signature.
The candidates should submit the applications electronically (complete applications shall be scanned / converted into one .pdf document) until March 29, 2019 to the following email address: n.bakradze@gipa.ge
APPLICATION DOCUMENTS FOR STAFF MOBILITY
Application form for teaching staff mobility (appendix 1)
Verification Letter of the host HEI (appendix 2)
Teaching plan (verified by host institution) (appendix 3)
Curriculum Vitae (Europass form) and Europass Language passport
Confirmation of the employer (home HEI) about the applicant's employment status
Proof of citizenship (copy of passport, or certificate of nationality)
All application documents shall be prepared in English language.
ASSESSMENT PROCEDURE
All applications will be checked for formal eligibility criteria.
The submitted documents will be considered by the call commission of Georgian Institute of Public Affairs
The main assessment criteria for applications for staff mobility are the following:
Quality (academic excellence) of proposed Staff Mobility Agreement for Teaching
Quality of Teaching Plan
Mobility outcomes at personal and institutional level
Sustainability of cooperation
Dissemination of mobility results
Knowledge of English language (or other foreign language that will be the main language of communication within the mobility)
Interest of the home institution in the professional profile
The Committee for Erasmus+ mobility programme will publish the assessment results at the web page of GIPA and will inform all applicants about the assessment by e-mail correspondence.
Applicants, whose mobility proposals will be refused for realization, shall be informed in writing about the reasons for refusal.
All applicants can request an insight into the assessment procedure within 8 working days after public announcement of the results.
All applicants have a right to file a complaint against the assessment results within 8 days after public announcement of the results. Complaints shall be submitted to the GIPA commission of Georgian Institute of Public Affairs. Complaints have to be prepared in writing in form of a letter, and submitted as pdf document to the e-mail n.bakradze@gipa.ge. Applicants filing a complaint will receive a reply by the GIPA Committee for Erasmus+ mobility program at least within 8 days after complaint receipt.